Pre-Payment Options
Please take advantage of the options to prepay your student's meal accounts. Prepaid meal accounts help the lunch lines go faster and gives students more time to eat, relax, and play. It also gives you peace of mind, not having to worry about looking for lunch money every day or worrying that it might get lost, stolen or used for something other than lunch.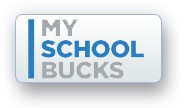 Make online prepayments to your student's meal account online any time!
School Meal Charge Policy

Our School Meal Charge Policy was created with the following goals in mind:
To establish a consistent process for the district regarding payment of school meals
To be respectful and always provide equal opportunity for all students
To maintain the financial integrity and monetary responsibility of school nutrition programs
Send Check or Cash
You can always bring money personally or send it with your student. Please place it in an envelope marked clearly with your student's name, their ID #, their teacher's name, the $ amount and the check #. Turn in prepaid deposits to the cafeteria cashier(s) or school office.


If you choose to bring money to school personally or send it with your student, please put it in an envelope clearly marked with the student's first and last name, their ID #, their teacher's name, and the amount enclosed.